Fashion is a compulsory part of every person's lifestyle, especially ladies. Style varies in every season, and when the winter starts, the excitement for Christmas also starts. Most ladies focus on styling their nails, especially getting ready for any party or occasion. There are uncountable Xmas nail styles available online with Christmas around the corner, but you will get some Xmas nails style and other unique designs for the winter season in this post. Following are seven winter nails design ideas.
Winter Nail Design Ideas
Following are some winter nail design ideas:
Christmas Nail Painting
Children particularly favour Santa Claus because they assume, he brings presents at night. This Xmas eve, have your nails done with Santa and make them shine! You would need to paint your nails red. After drying, cover your nails with a nail art pen and draw Santa on them. If you experience difficulties, look up traditional Santa Claus photos.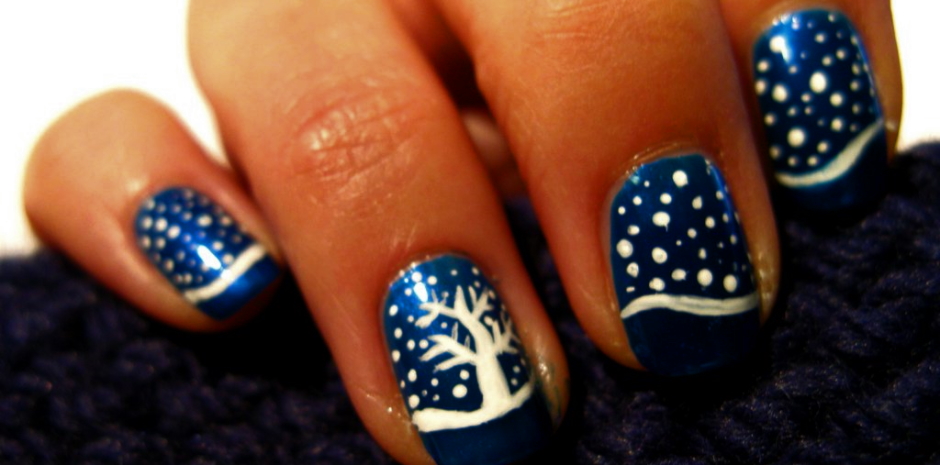 Snow-Covered Mountain
In a winter celebration, it would be great when the nail art depicted snow-capped mountains. You might like the geometric designs on your nails because they are the perfect winter scenario. You could also use oil paint to achieve the magical colors. This pattern will provide an elegant look to your nails. Green plus white nail polish is a perfect way to improve the nails' beauty during the winter.
Christmas Sweater Design
This festive colour scheme for Xmas is the loveliest of all. It would help if you drew the sweater's model onto the nails because it can be achieved by nail stamping. You can make any style of your choice for your fingernails. You can decorate your nails using various patterns and textures; in addition, you could also use your nails' styling ideas to look fantastic.
Candy Nail Design
In this particular style, you must apply red nail polish properly for a successful result. Just let nail polish dry; after this, colour the nails with even a painting tool for designing nails. It's possible to draw various styles of designs on white nails. That white combo with red will offer a colorful candy appearance.
Golden Sand with Camels
Design a desert with camels on nails. You haven't the slightest idea how magnificent it would be at nighttime. Firstly, add the golden nail polish to the nails, and then sketch a camel in whatever colour you want. If you're not a nail design professional, you could also consider the camel's nail stamped sketches.
Pink with Some Gold
Combining various nail polish colors offers a distinctive look; however, putting a different nail colour on one nail can produce a more appealing look. Paint a line of white nail polish around the base of your nails, excluding the ring finger, and you can go with the colour you want. After making your nails dryer, then colour the ring finger's nail with golden polish. That would be the icing on the cake.
Bluish Outline Design
Although it can look overwhelming, a manicure such as this can easily be replicated. Make your nails white, let them cool, then paint them light blue with a slight white border around.